Google Pixel – Made by Google: Are you getting one?
On 4th October 2016 ago, Google made announcement to the world: a new 'Made by Google' phones, the Google Pixel, comes in 2 sizes and 3 colors.
Take a look at the Pixel introduction video:
Directly Aimed at Apple
If you have watched the video, almost every aspect of Pixel is aimed to counter (and make jokes of) Apple latest flagship, the iPhone 7. From the "new phone that is new new", to the "satisfyingly the 3.5mm jack is not new" and lastly the phone color naming: quite black, very silver and really blue to make jokes of gold, rose gold, black and jet black. Good job Google on making such jokes! I'll see and wait for your Pixel next iteration, what are you going to call them and what color will be available then.
Mobile First World to A.I. First World
Apart from the jokes, Google CEO, Sundar Pichai, is telling the world soon, if not now, will turned from mobile first world into A.I. first world. And what does it mean to us? It means, going forward, no matter what your device is, be it a Pixel smartphone, a smartwatch or any smart devices, they will all have A.I. Smartphone will no longer be our center-piece for everything.
Google Assistant
Acknowledging the change from mobile first world to A.I. first world, Google finally comes with their enhanced A.I. that can give reply to any queries in a human manner, it's the enhancement from Google Now: Google Assistant. In short, it's like Siri from Apple, or Alexa from Amazon. Whatever you ask her, she will search through Google and give you answer with human voice.
For the time being, Google Assistant is only available for Google Pixel phones and will probably only available for Google Pixel. Google have it (Google Assistant) built on the Android OS Nougat version 7.1 itself. So unlike Google Now where you can install it from the Google Play Store, to get Google Assistant, you need to have Android 7.1 on your phone. And unfortunately, so far Google seemed to restrict Android 7.1 for Pixel only – at least that's what community thinks about, since one of the latest Google Phone before Pixel, Nexus 6P, it won't get Android 7.1 until next year – perhaps to have this feature as one of the key selling point.
Pixel Imprint
If Apple iPhone has TouchID for its finger-print-unlocking method, Google Pixel has Pixel Imprint. The difference between the two not only their finger-print location, iPhone is in front of the phone, while Pixel located on the back, but Pixel Imprint can do more things such as swipe down for quick access to your notifications.
---
Find other awesome articles, tips, tricks related to Life and Tech, iOS & Android quick review on:
---
Unlimited Photos and Video Storage at 4K resolution
While Google has Google Photos app released to all supported devices, including iPhone with its iOS, they can only upload unlimited hi-res photos and videos (up to 16MP and 1080p HD), if they are willing to upload any resolution higher than that, it won't be unlimited, instead it will use your Google Drive quota.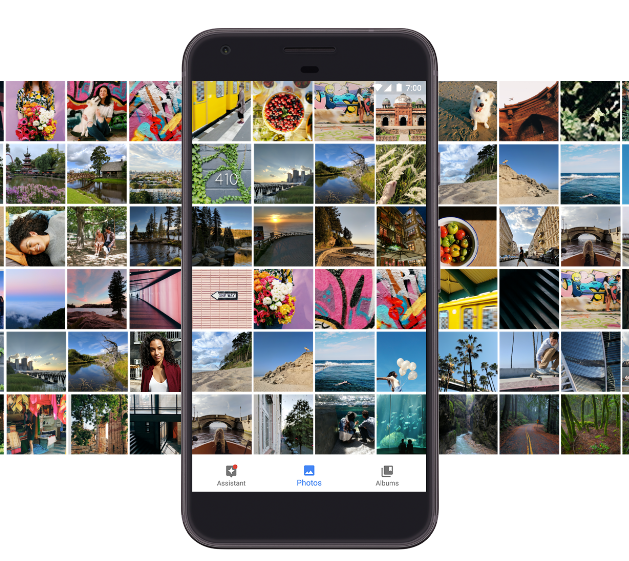 For Pixel exclusive, Google made it unlimited storage for uploading/backing-up of any photos and videos up to 4K resolutions. This is a sure win for Pixel users.
24/7 Support
Another feature that only available in Google Pixel is that 24/7 support built-in from the device settings. So any problems/issues with the device, you can quickly get help from Google's team.
Specs
Specs-wise, both Google Pixel (smaller with 5 inch screen) and Pixel XL (bigger with 5.5 inch screen), except for different screen size and battery capacity, has the same features, processor, RAM capacity, camera sensors.
The phone sports the followings, compared to its closest competitor:
| | | | |
| --- | --- | --- | --- |
| | Google Pixel | Apple iPhone 7 | Samsung Note 7 |
| Processor | Snapdragon 821 | Apple A10 Fusion | Exynos 8890 Octa |
| RAM | 4GB | 3GB | 4GB |
| Internal Memory | 32GB or 128GB, no 256GB | 32GB/128GB/256GB | 64GB |
| Support External Storage | No | No | Yes, MicroSD up to 256GB |
| Front Camera | 8MP | 7MP | 5MP |
| Back Camera | 12.3MP | 12MP with Telephone lens (dual lens) | 12MP |
| Charging Port | USB Type-C | Apple Lightning | USB Type-C |
| Support Quick Charge | Yes | No | Yes |
| 3.5 Headphone Jack | Yes | No | Yes |
| Speaker | Bottom only | Top and bottom | Bottom only |
| Waterproof | No | Yes | Yes |
So, as you can see, compared to iPhone 7, more or less Google Pixel is 'direct competitor' for Apple.
What Google 'strongly' emphasise during their keynote, is that, no matter which size you are getting, unlike iPhone 7, you are getting the same specs (again, except screen size and battery capacity).
No Waterproofing
 One thing lacking from Google Pixel, compared to its closest competitor is the waterproofing features. Pixel and Pixel XL are not waterproof.
Color
As mentioned previously, there are 3 colors available: Quite Black, Very Silver and Really Blue. Try not to laugh of them, seriously.
Unfortunately, there's no Red color, my favorite color.
Price
These are the price for Google Pixel and Google Pixel XL without contract:
| | | |
| --- | --- | --- |
| | 32GB | 128GB |
| Google Pixel | US$649 | US$749 |
| Google Pixel XL | US$769 | US$869 |
Availability
When Google made the announcement, Pixel will only be available for pre-orders in the US, Australia, Canada, Germany and UK. Hopefully they will soon start taking pre-orders in more countries and eventually release the device in more countries, otherwise it will share the same fate as Nexus.
Compared to its competitor, Apple iPhone, Google phone availability to the rest of the world are very less, in fact for Nexus case, it was never really officially announced here in Singapore and never really sold to Singapore officially, resulting only certain people (read: tech savvy) acknowledge the brand and can buy Nexus phone. If Google doesn't change the way they market Pixel, I'm afraid Pixel will share the same fate to Nexus: only small number of people (compared to those getting iPhone) outside the countries mentioned above, who are willing to get the Pixel.
Bonus
To those who pre-order, Google will give you a Daydream VR for FREE.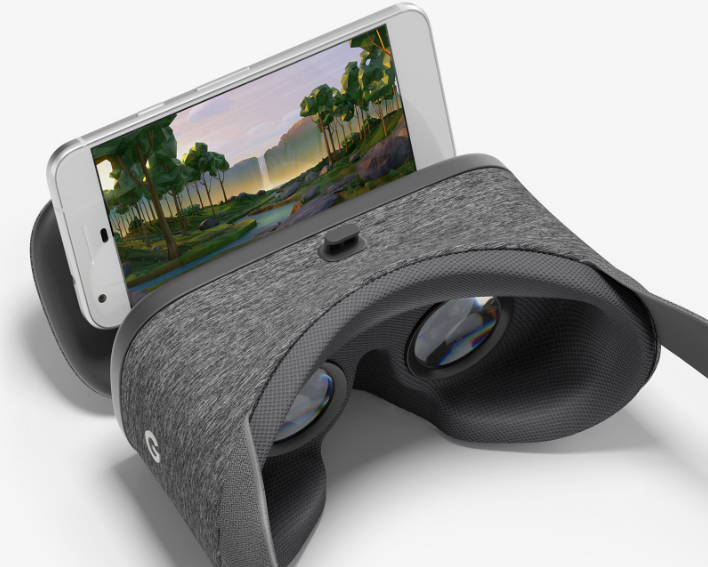 Where to Pre-Order?
This is the official link to pre-order and buy Google Pixel for countries with Google Pixel available:
https://madeby.google.com/phone/#buy
The Verdict
With all the exclusive features and advancements, Google Assistant, Pixel Imprint, Unlimited Google Photos storage, 24/7 support, plus the bonus if you are doing pre-order, Google Pixel is really a must-have 2016 phone for Android lovers. Even if you are not Android fans before, you may want to consider it with all the plus features.
---
For Life & Tech tips, iOS & Android Apps and Games quick review, do visit below:
---